We want every person who enters our building to receive a warm welcome and to find their way into a place of belonging among us. Want to offer your genuine interest in people and your warm smile to help this happen? Here are some ways you can serve.

Greeter
Be at the front door by 8:30 a.m. on Sunday morning to welcome folks as they arrive for coffee and classes. A great opportunity for a family (or grandparents and grandchildren) to serve together.

Kitchen volunteer
Buy supplies, cook, serve food, make coffee, or do dishes for fellowship meals, funeral luncheons, or the monthly Helping Hands meal. A great option for those who love hospitality and hands-on service.

Welcome desk
Give guests an MJMC travel mug filled with a fun surprise and invite them to sign our guest book. Help guests become familiar with the building and get to where they want to go.

Usher
Communicate care to each person attending a worship gathering or other event at MJMC. Hand out programs, help people find seats, receive the offering, and be ready to assist with whatever needs arise.

Ready to serve?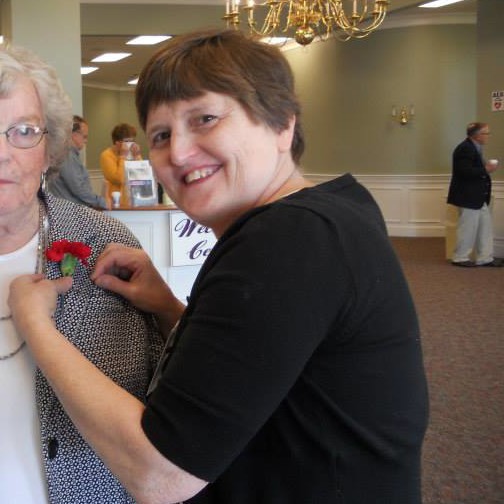 Marlene Hess
Lay Minister of Community Life
I would be glad to help you begin serving in one of these roles! To contact me, send an email to the church with "For Marlene Hess" in the subject line.