We want every woman at MJMC to make extraordinary connections that bring spiritual growth and relational joy. Valuable connections happen on Sunday mornings. And women go deeper with God and each other during Bible studies and various other activities planned just for them.
Self on the shelf
A women's and girls' Christmas event
December 9, 2017 from 9:00-11:30 a.m.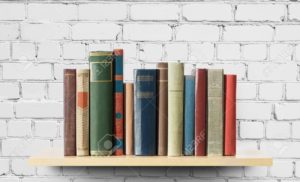 Set aside your Christmas busyness and show Jesus' love to others.
Sing Christmas carols at retirement homes (children welcome) or create two fresh greens centerpieces (one to keep and one to give away) for $3 per arrangement.
A light brunch will be served and free childcare will be provided upon request. RSVP to Natalie Wagner by December 1.
Bible studies for women
Learning and growing through God's word
Learn more in this video

Wednesday mornings from 9:30-11:30 a.m.
Beginning Wednesday, January 10
Free childcare for infants through elementary age children
In Kingdom Woman, Tony Evans and his daughter, Chrystal Evans Hurst, remind women of their calling from God to be free, delivered, healed, and to have hope.
6 week DVD study; $8
The Quest is a study that helps to promote deeper intimacy with God and help foster a sojourner mentality to aid as comfort that we are only passing through this world on our way somewhere else.
6 week DVD study; $15
How do you respond when the enemy tries to interfere with God's clear direction? Nehemiah shows us leadership and obedience in the face of opposition, as well as God's miraculous blessing and provision.
5 week DVD study; $11
Learn to be honest with God as you walk with David through some of the psalms.
Thursdays from 7:00-8:00 p.m.
Beginning September 21
No childcare provided
Eight months; free
Sewing Circle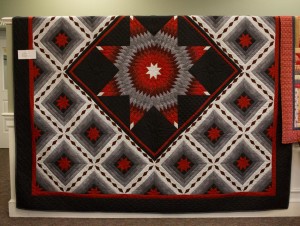 Using our time and skills to bless the poor
Women of all ages gather the first Wednesday of each month to knot comforters (blankets made by knotting several layers of fabric together) that are sent to suffering people around the world by Mennonite Central Committee (MCC). They also make beautiful quilts that are sold at the Pennsylvania Relief Sale each April to raise money for the work of MCC.

Social gatherings
Deepening our love for each other as we spend time together
A game night, hike, movie night, evening spa, or mother-daughter tea
Various times throughout the year

Coed volleyball
Taking care of the bodies God has given us
Monday nights at 7:00 p.m. in the church gym
October through March
For ages 15 and up

Contact Natalie Wagner, director of women's ministry, for more information.